26 Апреля 2019 г. 15:08
Expert: China and the US ending the trade war, but not rivalry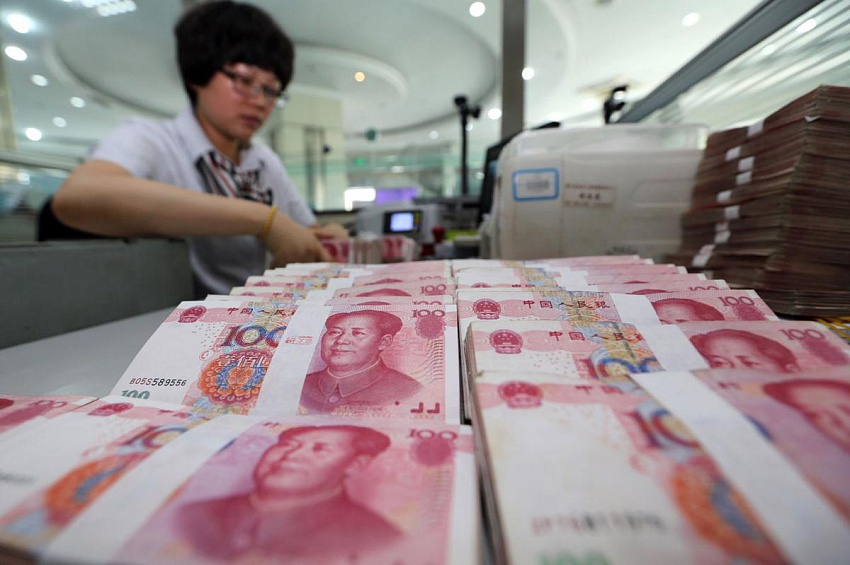 On April 25, the second international forum "One Belt, One Road" will take place in Beijing, in which the participation of many leaders of states and governments, including those from the EAEU countries, is expected. Since both projects are aimed at Eurasian integration and their convergence is actively discussed at the highest level, the agenda of the forum this year is of particular interest. Professor of political science and international relations at Bucknell University (USA) Zhiqun Zhu has told "Eurasia.Expert" what prospects for international economic cooperation the forum opens and in what direction the Chinese economy currently develops.
– Soon the Second Forum "One Belt, One Road" will be held in Beijing. The first forum in 2017 was attended by 29 leaders of states and governments, now the second forum will be attended by about 40 heads of state and government. What are your expectations for this forum? In your opinion, is China going to offer any new directions, areas within the framework of "One Belt, one Road" for multilateral cooperation?
– I think the second forum will primarily assess the progress and problems since the first forum and explore new opportunities for cooperation in the next few years. About 40 foreign leaders and 5,000 representatives from 150 countries are expected to attend the second forum in Beijing on April 25-27, 2019. This is indicative of the growing global interest in the Belt and Road Initiative (BRI) and the importance many of these countries attach to it.
From China's perspective, the BRI is a new bilateral and multilateral platform for cooperation and all countries are welcome to be part of it. China is likely to deepen cooperation with countries along the Belt and Road in the years ahead. It will need to address concerns from some countries, particularly the United States, while focusing on areas where China and others can work together in a win-win fashion.
– How does the Chinese initiative affect the global economy? How can other countries benefit from the BRI?
– Undoubtedly, Chinese investments in many countries have injected a new life to the economies of those countries. Not only developing countries in Asia, Latin America and Africa have benefited, but some Western countries such as Greece, Italy and Spain have welcomed investments from China, which helped them to recover from economic difficulties.
Through trade and investment, the economies of China and those along the Belt and Road are becoming more interdependent.
As the second largest global economy and a major engine for global growth, China is likely to continue to expand its economic activities overseas. Overall, China's investments have contributed to global economic development. The challenge for other countries is how to leverage the Chinese initiative and balance their economic and security interests at home.
– Many Western capitals, in particular Washington, see the "One Belt, One Road" project as a means of spreading Chinese influence outside of China and linking countries with a fragile financial situation to Beijing. Do you agree? If not, why?
– There are concerns in some Western capitals about the BRI—some are legitimate, some are not. Yes, as China expands investment and other economic activities around the world, especially along the Belt and Road, China's influence will grow, and it is already happening. Based on various polls such as those conducted by Pew, China's influence on developing regions are mostly positive. For a long time, the West has criticized China for free-riding. Now that China has established the Asian Infrastructure Investment Bank (AIIB) and launched the BRI to provide public goods and to assume more global responsibilities, the West should support and welcome such new developments.
Washington is concerned that some of Chinese investments are not transparent, but the US criticism of the BRI being a form of "debt trap diplomacy" is simply untrue. China has numerous projects in countries all over the world. How many of these countries are trapped in debt as a result of receiving Chinese investment? Is China responsible for domestic problems of other countries?
Washington's concern mainly derives from its fear that China is increasingly replacing the United States as a major financier and trade partner in much part of the world. So Washington's real concern is not about the Belt and Road; it's about intensifying competition between China and the United States in economic, diplomatic, and technological spheres.
The United States should be more confident in its staying power and influence and engage in smart competition with China. Instead of smearing China or blocking China's activities overseas, the United States should work with China to promote global development together. Working together can also ensure that Chinese investment will be more transparent and rule-based.
– However, we see that countries such as Tajikistan, for example, fell into a debt trap. China allocated large loans to Tajikistan, but Tajikistan could not pay and was forced to hand over to the Chinese a gold mine. By the way, this is the second gold-bearing mine transferred by the Tajiks to the Chinese side. What can you say about this?
– I don't know the general conditions of Tajikistan's economy and I don't know the specific circumstances of the cases you mentioned, but I doubt Tajikistan is stuck in debt simply because it handed over a mine or two to China. How many mines are there in Tajikistan? Is China simply managing those two mines or it has sovereignty over them? What other investments does China have in Tajikistan? I'm not an expert on Tajikistan, but I think we need to look at the whole picture before rushing to sensational conclusions such as "Tajikistan fell into a debt trap because of China."
According to a report by The Diplomat, in 2011, Tajikistani President Rahmon ordered construction of the world's tallest flagpole, costing $40 million. He then commissioned the region's largest museum in 2013, the world's largest teahouse in 2014, and the region's largest theater in 2015. In 2018, when he returned from Beijing with $310 million in loans and grants, he announced that $230 million would go towards building a new parliament complex.
Obviously, the Tajikistani government has misallocated limited resources and diverted foreign loans away from the much-needed infrastructure, health and education.
– What is the situation of the trade war between the United States and China? Some people say that China has made concessions and China has lost this war... Is that true? The United States and China may sign a trade agreement at the end of May 2019. In your opinion, will the parties sign such an agreement?
– I think an agreement will be signed, the question is when and what kind of deal it will be. By all indications, the two sides are reaching the final stage of the negotiations, so a trade deal seems imminent.
Certain concessions from China are widely expected such as opening its market wider for foreign competition and tightening protection of intellectual property rights. I don't think China has lost this trade war based on the expectation that China will have to make those concessions. As a matter of fact, in the long term, China will benefit from such structural reforms. Even in China, many people think it's a good thing that deeper economic and political reforms will be carried out in China due to external pressure.
There has been an inertia or unwillingness in China to deepen reforms in recent years, with the pretext that "reforms have entered deep waters". I think a trade deal with the United States, with concrete plans to implement structural reforms in China, is in China's own interest.
– Can you talk about the difficulties and problems faced by the economies of the US and China because of the trade war?
– I think both the US and Chinese economies face structural challenges as the global economy becomes more competitive and volatile, especially with the development of new technologies such as artificial intelligence (AI). The US is most concerned about the huge trade deficit, job loss, and national security implications in its economic relations with China. China faces daunting challenges as its economic growth slows down, which may lead to social and political instability. In addition, how state-owned enterprises (SOEs) can survive in the increasingly competitive global economy will be a headache for China.
– On April 9, the EU-China Summit took place. What has China achieved? What has the EU achieved?
– I think a major achievement for both sides is their renewed commitment to cooperation in this world of great uncertainty. In their joint statement issued on April 10, 2019, the EU and China reaffirmed the strength of their Comprehensive Strategic Partnership, their resolve to work together for peace, prosperity and sustainable development and their commitment to multilateralism.
At a time when the United States is focusing on "America First" and has withdrawn from many international institutions under President Donald Trump, it is particularly vital for China and the EU – two major forces in international political economy today – to remain committed to international rules and multilateral cooperation in dealing with common global challenges.